Why Is It Important To Gain Followers on Instagram?
Instagram is a social media platform that has exceedingly gained traction in the past couple of years. It has become a leading source of marketing for over 25 million companies world-wide suggesting its effectiveness when it comes to successful advertising. Thus, it is imperative that you focus on gaining new followers and maintain the existing ones. However, to make optimum use of the site, you must be well-versed in ways which can help your brand acquire followers.
Let's go through some of the result-oriented techniques that have facilitated businesses in gaining followers over time:
Make a Content Calendar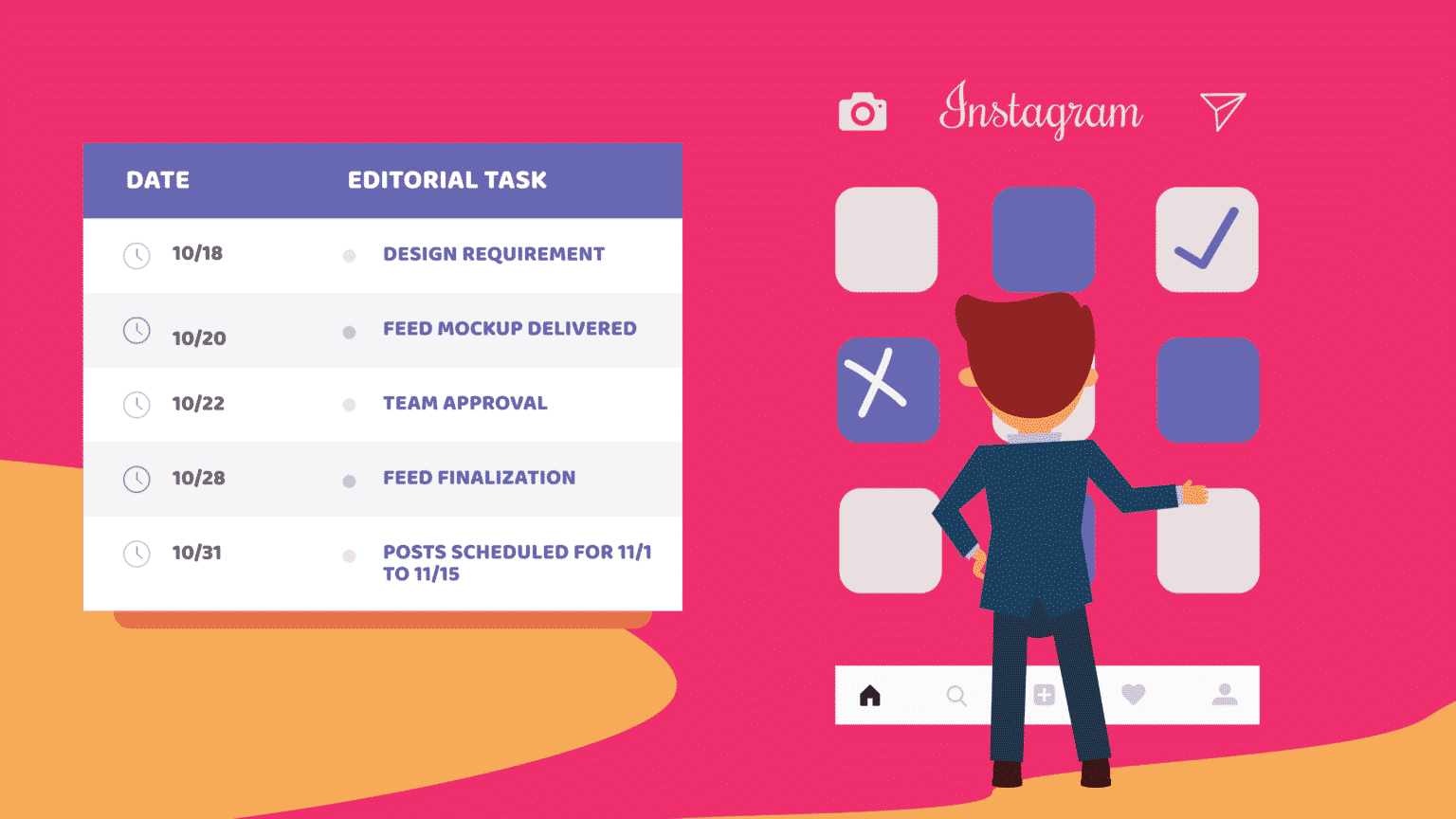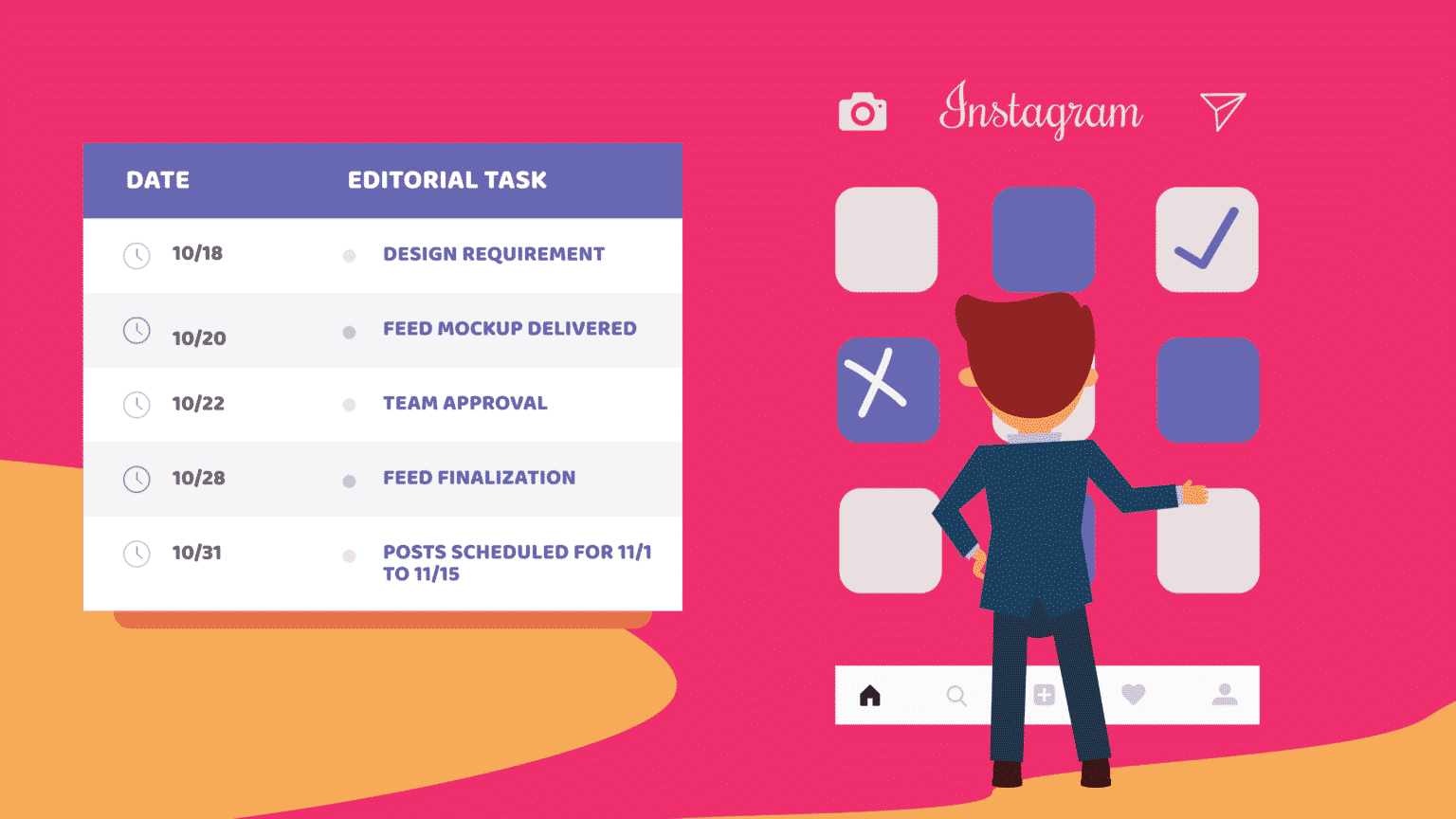 The most basic step is to make a content calendar that helps you keep a track of the content you put out on a daily basis. You have to come with a pattern that determines the flow of your content and prepare it beforehand. This helps add rhythm to the content you wish to publish as it is curated in an organized fashion.
At the end of every month, you must create a content calendar for the coming month and follow through on what is already decided every week. Scheduling content prior to the time it is posted, smoothens the process of publishing it.
Reuse Content
We mentioned earlier that there are many types of content within Instagram. We'll get deeper into those types later, but it's important to remember that you won't necessarily need to create brand new content for each sub-platform.
It is true that there are a multitude of ways you can employ to put forth your content. However, many a times, it is not essential that you have to come up with a fresh idea to post on every sub-platform.
You can simply make a post about a specific subject matter highlighting your brand, share it on your story and even make a detailed IGTV video on the same content. You can further repurpose it on other digital platforms like emails or the official website and work on extending the life of your content as it is relevant enough to be showcased on all mediums.
Take Photos From Beforehand
It is one thing to create a content calendar and another to have all the photos and videos you want to post lined-up, ready to use. You should have all the images that you want to utilize to promote your services ready to be put up on the feed. The pictures or videos could be of whatever it is you want to advertise to your target audience- images of clothes if you run a clothing brand, videos of you making a song cover if you're a musician and so on. The photos could further be of the team members, of the product or the process that goes into making your product.
You can click batch photos and use them one by one to post on your Instagram account. For instance, if you're a chef, you can prepare various meals in one go, take their photos in a visually appealing fashion and use them over a period of time to keep your existing followers interested as well as gain new ones.
Utilize User-Generated Content
You have the option available to you to make use of user-generated content for your benefit. It will reduce the burden on you to create innovative content each time and further improves your relationship with your followers on the app. They will place their faith in your business if they look at other customers promoting your services. It is common for brands to paint themselves in a positive light but when the masses endorse them, it adds value to your business.
There are different ways through which you can find out what opinion users hold about your brand; you can look up relevant hashtags or create them so your followers can use them on your behalf. The only concern is that you need to have their consent before you re-post what they've said about your business.
Host Giveaways
The core purpose of marketing yourself on Instagram is that you gain traction and boost your engagement level. This can be done if your followers grow in number. A simple way that can help you accomplish this goal is doing a giveaway. You can either do this on your own or connect with other brands from related or unrelated industries and host the giveaway. Encourage your followers to mention their friends in the comment section, have them follow your account and like the post to become an entrant and run in the competition amongst other users to win the giveaway.
Hashtags
Target the right hashtags and use them under your post to increase your visibility among the users. Make sure that the hashtags you use are relevant to your prospective Instagram audience so they are drawn to view your brand page. The point isn't to generate hundreds of posts with hashtags as chances are your content will get lost amidst other posts. You must channel your energy in the right direction and use specific hashtags (around 25-30 in total) to draw organic traffic towards your business.
Maintain Consistency
Being consistent with the content you publish on Instagram is key in gaining followers and consequently retaining them. Often, brands embark on their marketing journey with utmost enthusiasm and make multiple posts. However, with time they stop keeping up with posting content or do it in long gaps which hampers their engagement level. You have to give some sort of incentive to your followers to keep them interested in your brand and offer them unique content.
This doesn't necessarily suggest that you have to make a post daily but if you formulate a plan and follow up with it, you're bound to witness more likes on your Instagram posts and more followers on your page.
To Sum It Up
We hope this blog was of particular use to small businesses, new startups and even prominent brands that wish to further promote their services. Alongside them, musicians, rappers, bloggers, influencers can also take notes on how to utilize Instagram tools and thrive on the photo-sharing medium that allows you to engage with your target audience. Implement the aforementioned tips and tricks to gain more followers and lead your brand to ultimate success!
Subscribe to our FollowAdder Growth Software and let us help you market your brand on Instagram in an effective and cost-efficient way.